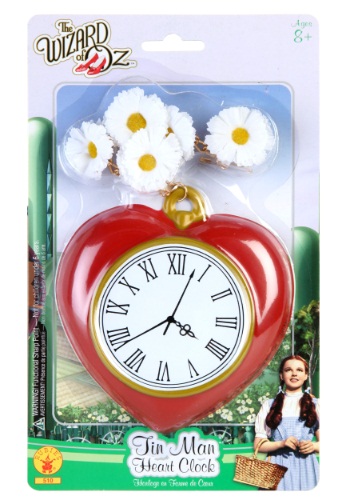 Your journey to Oz will be complete only when you have received your heart! Now you can finish your travels on the yellow brick road with this officially licensed Tin Man's Heart. This 5" x 4 1/2" plastic heart clock is a must have accessory for your Tin Man costume. The bright red heart has a painted-on clock face in the center (clock does not actually tick). A silver metal chain is attached at the top and has a safety pin so you can securely connect it to your Halloween costume.
Tin Man's Heart
Product # RU528
Tin Man's Heart

5'' x 4 1/2'' red plastic heart with the image of a clock front and chain attached.

This is an officially licensed Wizard of Oz™ product.