Silver Metallic Makeup
Product # RU18140M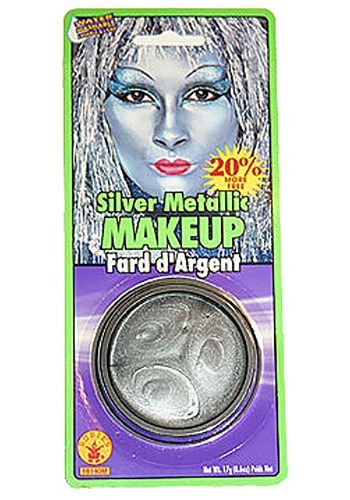 With this metallic silver makeup, you'll be the shiniest tin woodsman around. The makeup is easily applied with fingertips, sponges, or brushes. After you make your stunning silver appearance, simply wash the makeup off with soap and water. All ingredients used in makeup are recognized as safe.
Easy to apply, easy to remove

Intended for 8 years old and up
This product has restrictions that limit the countries that we can ship to. This product cannot be shipped to Mexico or Spain.