Kids Munchkin Shoes
Product # FUN2505BK
---
*The following items are OUT OF STOCK:
Size
Length (heel to toe)
Shoe Size
X-Small
5 1/2"
CH 6 - 7
Small
6"
CH 8 - 9
Medium
6 3/4"
CH 10 - 11
Large
7 1/2"
CH 12 - 13
X-Large
8 1/4"
AD 2 - 3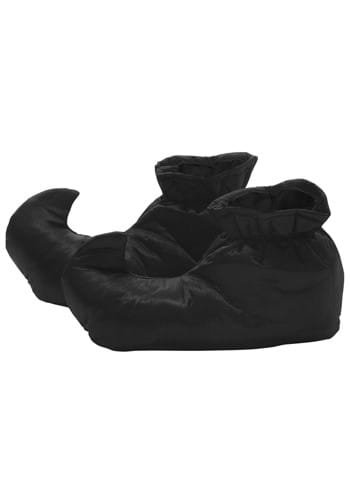 Product Description
These flexible black Kids Munchkin Shoes are a perfect fit for your munchkin costume. The shiny polyester shoes have an elastic band at top to make them easy to slip on and off. The shoes are shaped perfectly and have a curled tip in true munchkin style. The sole is made of vinyl, and the interior is lined with foam padding to help the Kids Munchkin Shoes keep their shape and make them comfortable to wear.