Curly Q Munchkin Wig
Product # FUN0087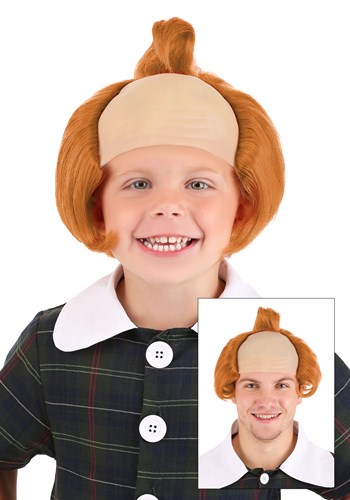 You can lead everyone down the yellow brick road in this Curly Q Munchkin Wig. The Wizard of Oz accessory is made of latex and consists of light orange hair. The wig has a single curl of hair that sticks up in the middle of the accessory. Plus, curls along the sides allow for a realistic Munchkin look. Demonstrate what it takes to be a true Munchkin with this Curly Q Munchkin Wig.
100% olefin synthetic hair on mesh cap with elastic edge at back

Molded forehead at front

Single curl at top of head
This product has restrictions that limit the countries that we can ship to. This product cannot be shipped to Austria, Belgium, Bulgaria, Croatia, Cyprus, Czech Republic, Denmark, Estonia, Finland, France, Germany, Greece, Hungary, Ireland, Italy, Latvia, Lithuania, Luxembourg, Malta, Netherlands, Poland, Portugal, Romania, Slovak Republic, Slovenia, Spain, Sweden or United Kingdom.