Spirit Gum and Remover
Product # RU18157
Spirit Gum Adhesive and Remover
Attaches mustaches, beards, and eyelashes.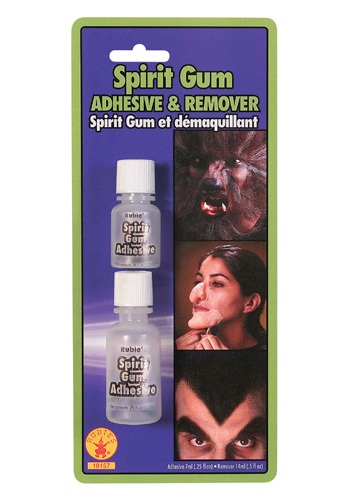 Add realism to your Wizard of Oz costume! This combo pack of spirit gum adhesive and remover includes a .25 fl. oz. bottle of adhesive and a .5 fl. oz. bottle of remover. This adhesive is perfect for attaching fake mustaches to Munchkins or latex accessories to any of our Tin Man costumes. Great for reusing your costume accessories over and over again.
Spirit gum adhesive

Spirit gum remover
This product is only available for sale in the United States and may limit available shipping options. This product cannot be shipped to any other country.