Woodsman Axe
Product # CA60331
Tin Man Wood Axe
Measures 24'' long and blade is 6'' wide.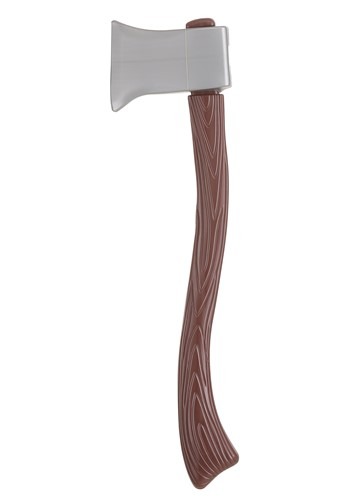 Set out on your quest to find a heart with this woodsman axe in hand! This realistic-looking axe has a 24" long plastic handle and a 6" long blade. The blade is silver and the handle is brown with an engraved wood pattern.
State laws prohibit the sale of toy guns within the states of New York and California. In compliance with this law we are unable to ship this item to these states.
This product has restrictions that limit the countries that we can ship to. This product cannot be shipped to Austria, Belgium, Bulgaria, Croatia, Cyprus, Czech Republic, Denmark, Estonia, Finland, France, Germany, Greece, Hungary, Ireland, Italy, Latvia, Lithuania, Luxembourg, Malta, Netherlands, Poland, Portugal, Romania, Slovak Republic, Slovenia, Spain, Sweden or United Kingdom.