Witch Black and White Striped Stockings
Product # LE6005BKWH
Pair of Striped Nylon Stockings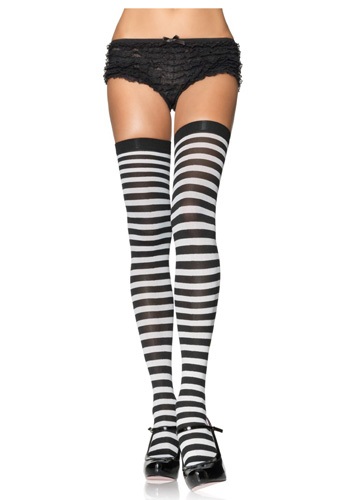 Give your witch costume the ring of true authenticity with these black and white horizontally striped witch stockings. The socks are made of nylon. Socks measure 16 1/2 inches long from heel to top. From toe to heel, socks are 9" long. The top inch of socks are elastic so they stay in place. Ladies' size - one size fits most.
Black and White Nylon Stockings

50% polyester 50% nylon

Black and white pair of stockings

One size fits WT. 90-160 LBS.