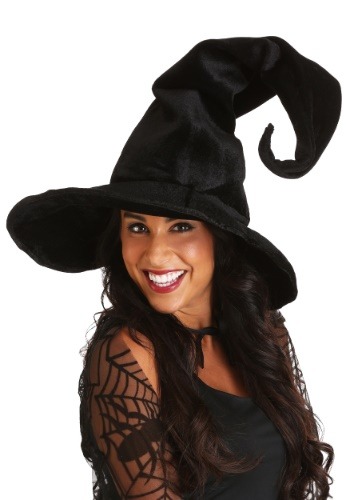 Complement your picture-perfect wicked witch look with this deluxe velour witch hat. The flexible hat is made of foam covered with soft, shiny black velour. Elastic bands inside head opening make the hat perfectly conform to your head size. Flexible wire inside the hat allow you to shape the top of the hat. The hat is approximately 25" tall.
Deluxe Witch Hat
Product # FUN3005
Black Crooked Witch Hat

Velour style witch hat measures approximately 17'' wide and 25'' tall. Movable wires line the inside of the hat to allow easy shaping of the hat. Elastic bands make a diamond at the head opening to allow for many head sizes. This is the perfect accessory to complete your witch costume.