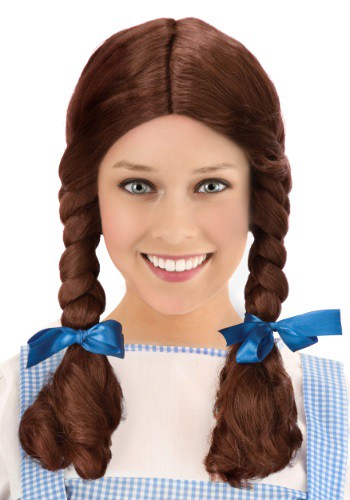 This gorgeous silky Dorothy wig will make it look like you just stepped out of the Wizard of Oz movie! The auburn wig is done up in Dorothy's famous style, with a wide, thick braid at each side. A large blue ribbon is tied at the bottom of each braid. The wig is perfectly parted down the middle, and its shiny smooth strands resemble a head of real healthy hair. It's a must-have item for any Dorothy costume!
Deluxe Dorothy Wig
Product # FUN0086
Dorothy Wig with Blue Bows

Deluxe auburn braided Dorothy wig and blue bows. This is a great accessory to complete your Dorothy costume.