Pink Petticoat Slip
Product # LE8999PK
Deluxe Short Lace Slip
One size fits most adult women's sizes 2-10.
---
Sorry, this item is Out of Stock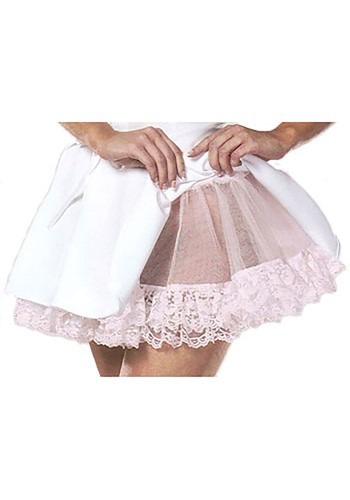 If you off to see the Wizard you'll want to look your best! This pink crinoline petticoat has 3 inches of lace trim along the bottom and a nylon top with an elastic waistband. Wear it with your sexy costume for added detail and volume!