Silver Funnel Hat
Product # FO52810
Funnel Hat w/Elastic Chin String
Measures 8'' in diameter and 7'' tall.
Fits kids and adults.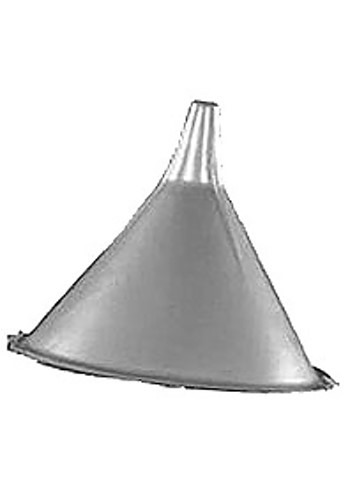 Wear this silver funnel hat to complete your costume! This affordable plastic hat is silver and measures approximately 8" across and 7" high. The hat secures to your head with an elastic strap that goes under the chin.