Star Wand
Product # JA16433
Sequin Sparkling Wand
Measures 16 1/2'' tall and star is 4'' wide.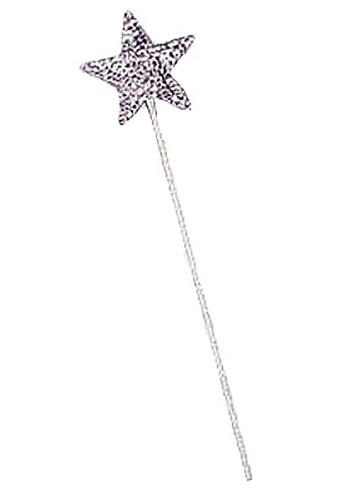 Add some glitz to your Glinda costume with this silver wand. The plastic handle has a shiny silver outer coating, making it look like metal. A five-pointed star sits on top of the handle. One side of the star is covered with metallic silver sequins while the other side is covered with metallic silver fabric. The wand is feather-light, which makes it almost effortless to carry. Wand measures 16 1/2 inches tall, and the Star measures 4 inches wide. It's perfect for children or adults.