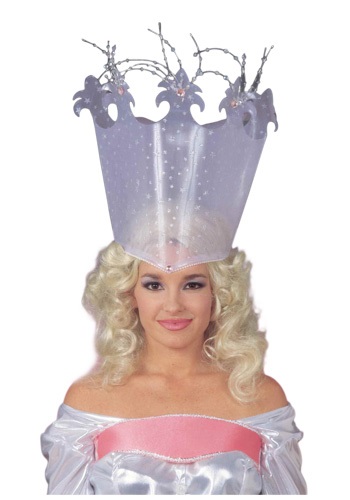 Look like the princess you are with this deluxe Glinda the Good Witch crown. This detailed crown is iridescent pink with silver, painted-on stars. The top of the crown is embellished with pink jewels and strands of silver beads and sequins. The bottom edge is lined with white plastic pearls and has a pink jewel in the center. A must have accessory for any Glinda gown!
Deluxe Glinda Crown
Product # FO54209
Deluxe Adult Glinda Crown

Star covered Glinda crown measures 13'' high. The crown laid flat measures 21'' plus the velcro closure in the back to adjust the size. Pearl like beads line the bottom while pink jewels and accents cover the top. The crown can easily be modified at home to fit a child by adding extra velcro strips in the back.